When was the last time you slept?
Find out how we can help you. 
Concierge sleep coaching and sleep shaping for all tired parents.
We get it! You are tired.
Sleep is wellness, and that's why we're here: when we give you back your sleep, we give you back your life balance so you can enjoy parenthood without sacrificing your health, relationships, and family dynamics.
Your family dynamics and your little ones are unique. At Not A Peep, our sleep training consultants strive to provide sleep-friendly solutions tailored to each of your needs. Guaranteed results.
María Clara López. Founder,
Certified Pediatric Sleep Consultant.

Philadelphia, PA.
Maria is a Certified Pediatric Sleep Consultant holds a B.A in Psychology from Georgia State University and is the founder of Not A Peep.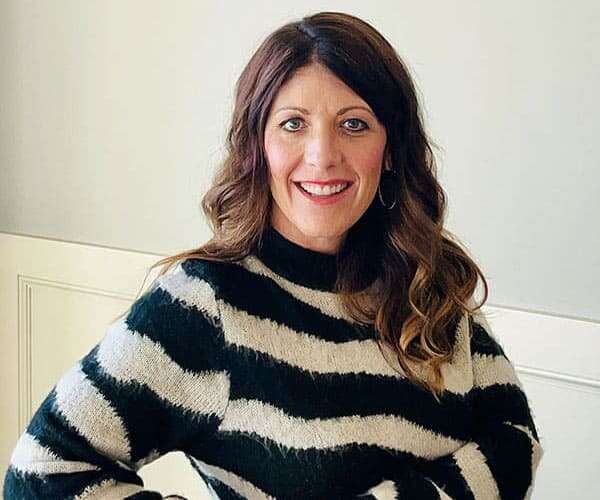 Certified Pediatric Sleep Consultant.
Tulsa Metro Area and Owasso, OK. 
Tiffany holds a certification in Pediatric Sleep Consulting and an Associates Degree of Applied Science in Nursing from Oklahoma State University, Oklahoma City.
Our baby sleeps like a champ at night! After working with Tiffany, naps are so much better.

We have so much more confidence when dealing with our newborn and his sleep.
Certified Pediatric Sleep Consultant.
Lindsey finished pre-law and holds a B.A. in criminal justice from Washington University, and as a former teacher, she has a background in preschool education.
Our Certified Sleep Consultants Can Help You & Your Baby Rest again
We know that sleep vital! It is essential for healthy development, clear minds, and productive days. Sleep deprivation makes managing work, home life, and the new responsibilities of parenting beyond tough – it feels impossible.
For babies, children, and adults alike, sleep quality directly influences immune function, weight management, memory, and mood. Finding a way to restore your family's healthy sleep patterns should be a top priority.
Before accepting the idea that parenthood and sleepless nights are an inevitable part of life, your supportive sleep specialist is here to help you restore a restful rhythm. From a place of empathy, and with evidence-based and gentle sleep programs, we offer sleep training plans tailored to your family's and your little one's specific needs . Our sleep coaches can help you discover a world of better sleep and easier bedtime routines through private sleep coaching, one on one care, and a personalized plans.
When we met María, the sleep deprivation was so real we didn't know what else to do. Maria was amazing, her plan and follow ups helped us stick to the routing and in less than 10 days my son was sleeping 12hrs straight at night and napping regularly during the day.
I started working with Maria Clara when my baby was 10 days olds. She guided us to teaching Lucia healthy sleep habits. It was my best investment, We havent been sleep deprived at all! I could thank her enough for making my journey through motherhood as easy as possible!
Maria is a joy to work with and very knowledgeable. She truly changed our lives by helping us to teach our three month old baby to sleep through the night. She was an ongoing support and comfort during these difficult early months. Highly recommend to anyone looking to regain their sanity after having a baby.