Tulsa Metropolitan area and Owasso, OK
Hi there! I'm Tiffany, a proud Oklahoman who now resides with my husband Rich and our two children, Campbell (12) and Stella (11). When I'm not busy as a sleep consultant, I enjoy staying active at the gym, spending quality time with friends, and giving back by volunteering at my children's school. My background as a former nurse in Labor & Delivery and Pediatric Urology has provided me with valuable insights on the significance of sleep for families.
I am passionate about helping families overcome poor sleep and attain the benefits that come with it. My aim is to assist parents in teaching their children healthy sleep habits and fostering a restful sleep environment. With my expertise and dedication, I am confident that I can help families attain the health, peace, and rest that comes with a good night's sleep. Your family deserves the best, and I'm here to help make it a reality.
Our baby sleeps like a champ at night! After working with Tiffany, naps are so much better. We have so much more confidence when dealing with our newborn and his sleep.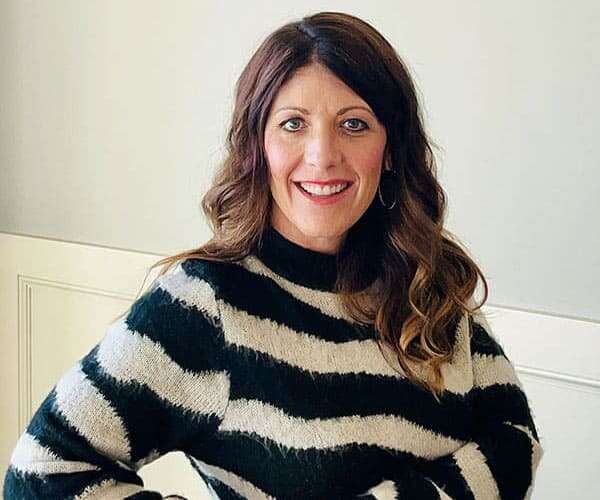 Tiffany Borucki IN THE NEWS
Tiffany Borucki discusses how parents can prepare for Daylight Saving Time
News on 6
What people are saying ABOUT TIFFANY
"Would definitely recommend for any parents struggling with baby sleep issues! My wife and I work very demanding jobs. Our 9-month-old was keeping us awake for 2-3 hours every night, and my wife was nearing a breaking point. That's when we decided to call Maria and Tiffany from Not A Peep. Tiffany did an intake call, identified some problem habits and developed a personalized plan. Maria came for an overnight and demonstrated how to support our baby to develop the confidence to put himself to sleep. Within 7 days we were putting him down with NOT A PEEP. My wife and I couldn't believe how fast we saw results. Now he is much happier and more interactive when he's awake and we can count on getting a good night's sleep. My only regret is not calling sooner."
My husband and I were both feeling the effects of having a baby with no solid sleep routine. We were exhausted, fought a lot and felt completely hopeless. I decided we would consider a sleep consultant and Tiffany was fabulous! We had our initial consultation call and she reassured us of so many of our concerns and worries. By the second night, our little one was able to sleep through most of the night. Less than a week in, he was able to self soothe and sleep through the entire night without the need of his night feeds or a pacifier. The entire time, Tiffany was a text away…even just to congratulate us on a great nights sleep! Now, we've completed our program and we are so amazed at how much our overall family dynamic has improved. We can't thank Tiffany and Not A Peep enough for being there every step of the way!
I really believe this service was invaluable!! Tiffany was very knowledgeable and professional, she walked us through every step so that we felt supported, and most importantly once we put into place her suggestions, my daughter slept through the night on the very first night! We have her on a schedule now and she goes down for naps and at bedtime SO much easier with much less crying, and less night and early wake ups too. It even helped us wean her off the bottle almost immediately with no problem. My husband and I have our evenings back! I highly recommend Tiffany and the Nest at Rest!
Tiffany at Not-A-Peep worked an absolute miracle in helping us get our child to sleep through the night without mom or dad's constant nighttime interventions. Our daughter is three years old and quite headstrong, so she posed unique challenges which Tiffany met and addressed with knowledge and compassion. We are forever indebted to her for doing what we thought was the impossible! Now our daughter sleeps through the night and the consequence of a good night's sleep reverberates throughout her day and mood. Truly, we cannot recommend Tiffany enough. Update: We have also recruited Tiffany for our 12 week old. She is the best!
Tiffany is the absolute best! Our sweet baby girl was waking up every two hours at night and wouldn't sleep without being held. But, after a quick consultation with Tiffany, she identified the problem and developed a game plan. In less than two weeks, our baby was sleeping through the night and napping like a champ! We appreciate Tiffany 's patience and expertise. I would highly recommend!
I just wanted to tell you again how GRATEFUL we are for all your help with our son. He's 2.5 and still a champ sleeper. Gosh, he's the best. We can ask him now if he's ready for bed and he says yes and goes down immediately. It truly is a lifesaver. I am so so glad we chose to invest in him and you 2 years ago! ❤️❤️
Tiffany is a miracle worker! My family and I are so grateful for her. Her patience and kindness were greatly appreciated!